Chief Ministergi

Artiste Sing Gi Tengbang
The Department of Art & Culture, Manipur started functioning as a full-fledged Department in 1990 after bifurcation of the erstwhile Department of Social Welfare, Art & Culture. The Directorate of Art & Culture with its office located at Cultural Complex, Palace Compound, Imphal functions as the central headquarter of 8 (eight) subordinate offices and 3 (three) Government undertakings / Institutions / Societies.
This scheme has been designed to encourage the artistes in performing arts, literary arts and visual arts.
The scheme is targeted for the benefit of around 4,000 artistes a year.
Under the CMAT, pension will be extended to around 1,000 artistes who are 60 years and above.
The pensioners will include awardees, gurus and non- awardees who have contributed in preserving the tradition, culture and art forms of Manipur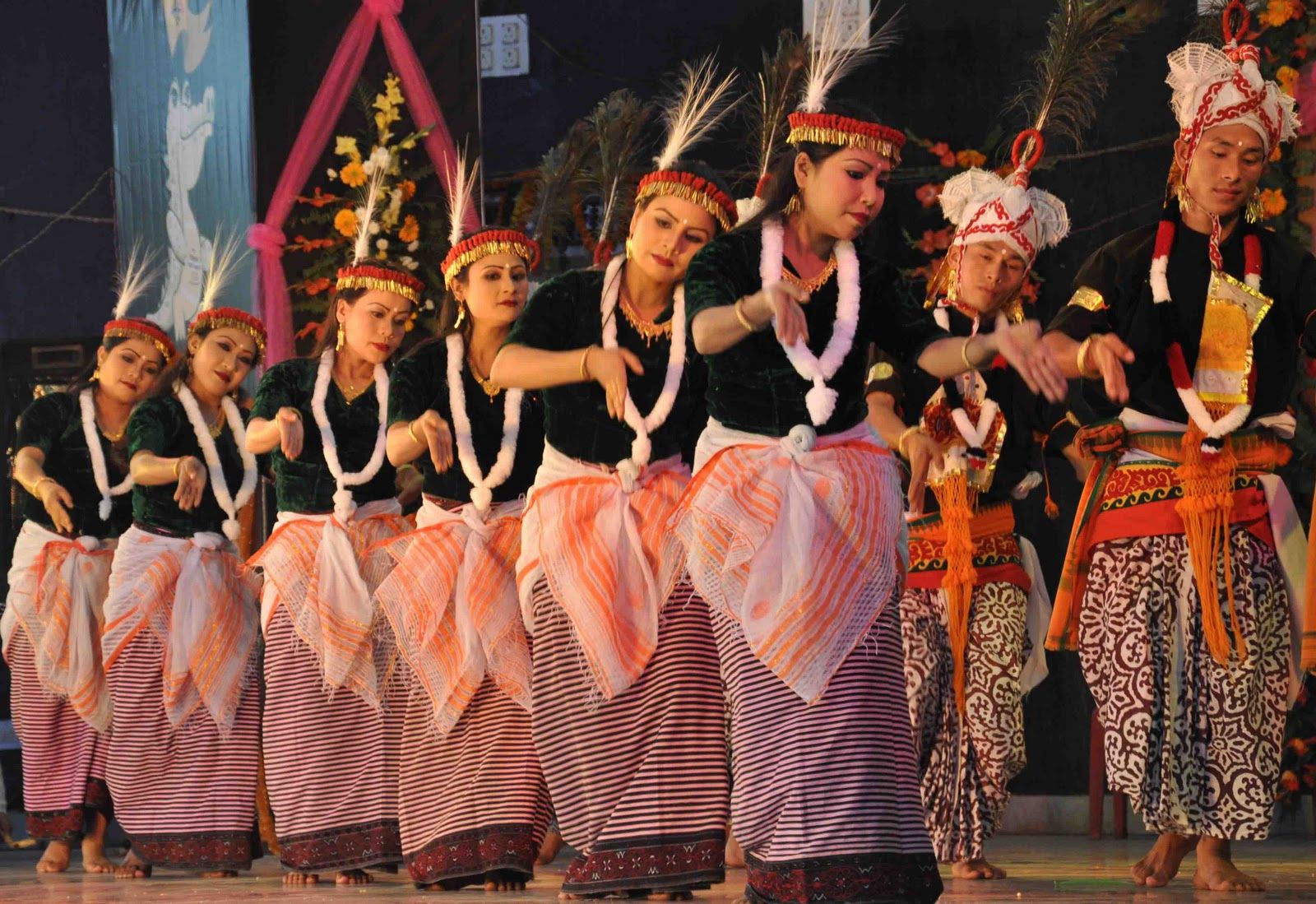 Scheme for Artistes' Pension, under which a total of 1,000 artistes would be given monthly pension, out of which 150 artistes are reserved for State and National Awardees and they will be offered @ Rs 4,000/- per month, and 850 artistes are for non-awardees @ Rs 2500/-per month. Similar to the pension of the Ministry of Culture, Government of India, spouse of the pensioner artistes may continue to be beneficiary after the demise of the artistes.
Assistance for International & National Festivals, under which the individual or the group artistes will be supported financial assistance to meet their travel costs, visa fees, journey DA and performance remuneration etc which they very often find difficulties in meeting and for this reason they could not participate in the festival despite having been invited. Through this assistance, it is hopeful that many artistes would be relieved and they can give more focus for national and international exposure. 10 Individual artiste and 10 groups for international and 10 individual artiste and 15 groups are expected to be benefitted under this scheme.
Scheme of Financial Assistance to the Cultural Group for Training and New Production, under which assistance will be provided to registered cultural groups that have been relentlessly working on providing training to the younger generation with new production to enrich the traditions, art forms and culture including Theatre, Dance, Music, Visual Arts. 115 cultural groups and 10 individuals are expected to be benefitted
Support for Purchase of Instruments / Equipment, under which Musical instruments or equipment that have been essential items for the students and artistes to carry out their learning or performance will be supported to many talented students and budding artistes, who are economically weak but in need of instruments / equipment for their learning and performance purpose to help them groom towards professionalism. Total 200 students / artistes will be benefitted.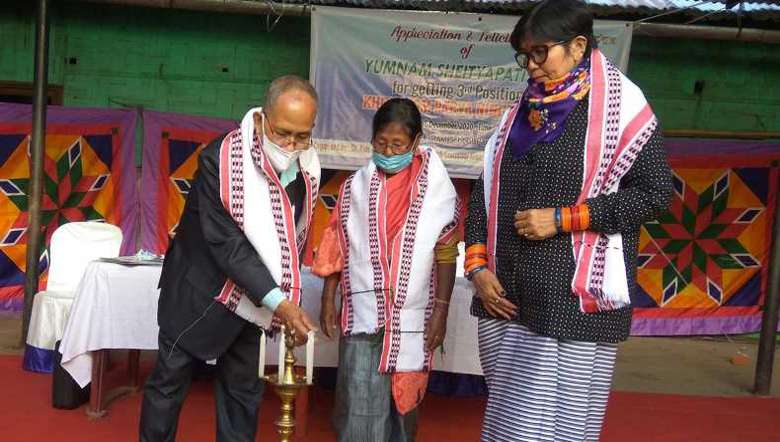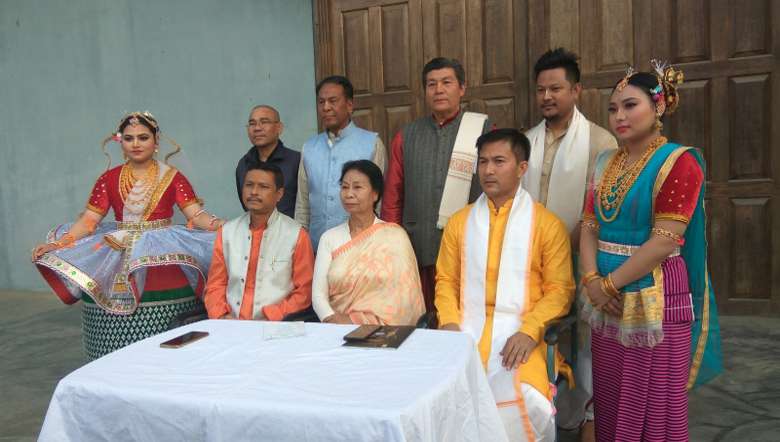 Scheme for Award to Distinguished Artistes is to encourage and felicitate the artistes (in the field of culture) belonging to different fields for their achievement such as winning National Awards namely Padma Awards, Sangeet Natak Akademi. Sahitya Akademi, Lalit Kala Akademi Awards, including Young Awardees, National Film Award winners and on winning any national level competitions. A total of 20 individuals and 20 groups will be benefitted.
Linking with Start-Up Manipur Scheme for Artistes, under which one-time assistance to the State and National Awardees including Young Awardees who have made remarkable contribution in the field of art and culture of this state, and further looked forward for greater responsibility of preserving and promoting the cultural heritage will be provided. This will enable them to pursue their dreams and vision successfully by linking with "Star. UP Manipur" Scheme by affecting appropriate amendment in the scheme guidelines of "Start Up Manipur. This is expected to benefit at least 20 National Awardees and 20 State Awardees.
Linking with Chief Ministergi Hakselgi Tengbang (CMHT) for Artistes, in order to provide medical facility to the artistes community of various fields. Thus they may avail facilities for medical treatment upto a maximum of Rs 2.00 lakh per artiste under Chief Minister gi Hakselgi Tengbang (CMHT). This is expected to benefit at least 1000 artistes. This scheme will be implemented in convergence with the Department of Health and Family Welfare, Government of Manipur by making necessary exemptions in the scheme guidelines of CMHT.
10
Total Disbursed Amount (Cr)
Below data is for (2020-2023)
| wdt_id | Category | Field | Beneficiary | Amount | Year |
| --- | --- | --- | --- | --- | --- |
| 1 | Training & New Production | Thang Ta | 5 | 400,000 | 2020-21 |
| 2 | Training & New Production | Visual Art | 4 | 250,000 | 2020-21 |
| 3 | Training & New Production | Classical / Creative Music | 2 | 160,000 | 2020-21 |
| 4 | Training & New Production | Dance and Music | | | 2020-21 |
| 5 | Training & New Production | Tribal Dance / Music | 2 | 160,000 | 2020-21 |
| 6 | Training & New Production | Folk Music | 1 | 80,000 | 2020-21 |
| 7 | Training & New Production | Folk Dance | 1 | 80,000 | 2020-21 |
| 8 | Training & New Production | Sankirtana | 2 | 160,000 | 2020-21 |
| 9 | Training & New Production | Theatre | 26 | 2,600,000 | 2020-21 |
| 10 | Training & New Production | Shumang Leela | 6 | 600,000 | 2020-21 |
| | Category | Field | Beneficiary | Amount | Year |