Household Toilets –

Individual Household Latrine IHHL under Swachh Bharat Mission Urban
under the ongoing cleanliness campaign in the country, now the people interested to build toilets in the village can contact the BDO and ADO Panchayat at the block level for a grant. Or you can register the toilet online through online. In the event of the non-availability of money in the village, the BDO and ADO Panchayat will give a guarantee letter under their own signature. As soon as the money comes, a grant of Rs 12,000 will be sent online in the account of the first approved beneficiary. Beneficiaries can construct toilets at their homes. Stay tuned till the end for more details.
Benefits

of toilets under Swachh Bharat Abhiyan
Under this scheme, an amount of 12000 will be given to the beneficiaries for the construction of toilets.
With this scheme, the Swachh Bharat Mission will also be completed in the country.
With this scheme, the people of the village will not have to go outside to defecate in the open.
The environment of the village will be clean, due to which the diseases caused due to open defecation will be free.
The amount received under the scheme will be directly deposited in the bank account of the beneficiary.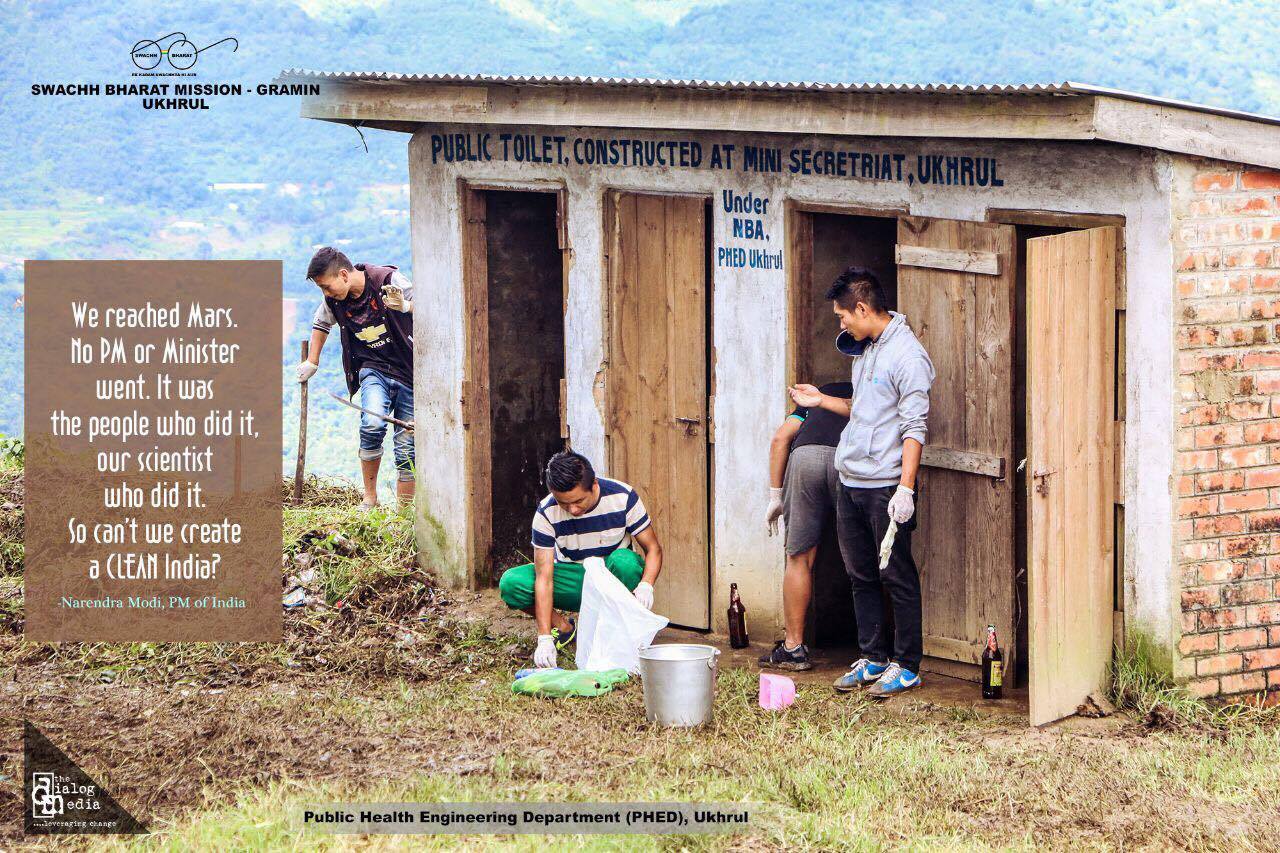 Permanent residence certificate

Income certificate
Voter card

BPL ration card
Bank passbook

Mobile number
Latest passport size photo

Aadhar Card
The benefit of this scheme will be available to those people who are constructing new toilets.
Only citizens who come below the poverty line will be eligible for the scheme.
Citizens who have already constructed toilets and want to construct toilets again will not be considered eligible under the scheme.
188045
Household with Toilets(in 2014)
451559
Household with Toilets(2022)
BELOW DATA FOR THE PERIOD OF 2013 - 2021
| wdt_id | District Name | No. of Toilet Completed before 2014 | No. of Toilet Completed after 2014 | No. of Entered LOB | No. of Entered NLB | No. of Total Entr HH LOB NLB | No. of HH detail with Toilet | No. of BPL no toilet | No. of APL identified | No. of APL UnIdentified | No. of APL Total | No. of Total APL BPL |
| --- | --- | --- | --- | --- | --- | --- | --- | --- | --- | --- | --- | --- |
| 1 | BISHNUPUR | 19,695 | 33,004 | 0 | 0 | 33,004 | 13,309 | 8,234 | 11,461 | 0 | 11,461 | 19,695 |
| 2 | CHANDEL | 9,899 | 12,905 | 6,570 | 0 | 19,475 | 3,006 | 9,408 | 491 | 0 | 491 | 9,899 |
| 3 | CHURACHANDPUR | 22,282 | 42,161 | 0 | 0 | 42,161 | 19,879 | 16,496 | 5,786 | 0 | 5,786 | 22,282 |
| 4 | IMPHAL EAST | 37,023 | 72,889 | 0 | 0 | 72,889 | 35,744 | 7,683 | 29,340 | 122 | 29,462 | 37,145 |
| 5 | IMPHAL WEST | 19,498 | 45,725 | 0 | 0 | 45,725 | 26,163 | 6,482 | 13,016 | 64 | 13,080 | 19,562 |
| 6 | JIRIBAM | 4,597 | 7,272 | 0 | 0 | 7,272 | 2,675 | 1,164 | 3,433 | 0 | 3,433 | 4,597 |
| 7 | KAKCHING | 10,572 | 20,272 | 0 | 0 | 20,272 | 9,698 | 3,788 | 6,784 | 2 | 6,786 | 10,574 |
| 8 | KAMJONG | 9,685 | 11,334 | 0 | 0 | 11,334 | 1,649 | 3,468 | 6,217 | 0 | 6,217 | 9,685 |
| 9 | KANGPOKPI | 21,635 | 32,327 | 0 | 0 | 32,327 | 10,690 | 4,038 | 17,597 | 2 | 17,599 | 21,637 |
| 10 | NONEY | 5,795 | 11,492 | 0 | 0 | 11,492 | 5,697 | 4,677 | 1,118 | 0 | 1,118 | 5,795 |
| 11 | PHERZAWL | 3,470 | 8,005 | 0 | 0 | 8,005 | 4,535 | 2,578 | 892 | 0 | 892 | 3,470 |
| 12 | SENAPATI | 31,461 | 42,625 | 0 | 0 | 42,625 | 11,164 | 16,793 | 14,668 | 0 | 14,668 | 31,461 |
| 13 | TAMENGLONG | 7,184 | 16,511 | 0 | 0 | 16,511 | 9,327 | 5,343 | 1,841 | 0 | 1,841 | 7,184 |
| 14 | TENGNOUPAL | 6,927 | 11,474 | 3,499 | 0 | 14,973 | 4,547 | 6,888 | 39 | 0 | 39 | 6,927 |
| 15 | THOUBAL | 20,172 | 42,302 | 0 | 0 | 42,302 | 22,060 | 6,542 | 13,630 | 70 | 13,700 | 20,242 |
| 16 | UKHRUL | 23,056 | 30,969 | 230 | 0 | 31,199 | 7,902 | 15,298 | 7,758 | 11 | 7,769 | 23,067 |
| | District Name | No. of Toilet Completed before 2014 | No. of Toilet Completed after 2014 | No. of Entered LOB | No. of Entered NLB | No. of Total Entr HH LOB NLB | No. of HH detail with Toilet | No. of BPL no toilet | No. of APL identified | No. of APL UnIdentified | No. of APL Total | No. of Total APL BPL |