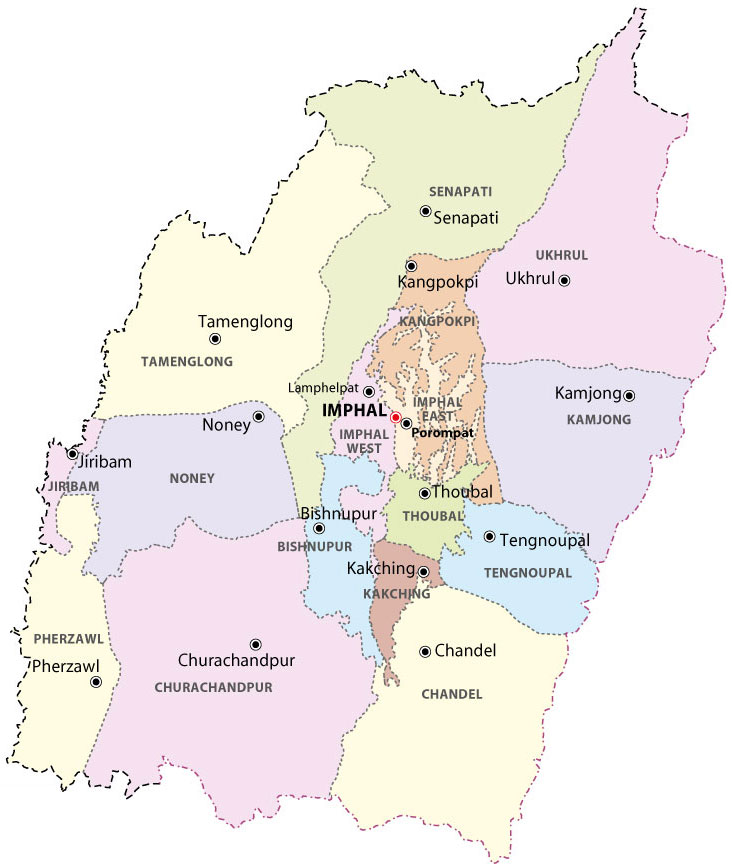 Manipur CM Dashboard an initiative of Government of Manipur is a visual display of the department's information which need to achieve one or more objectives; consolidated and arranged in a single frame so that the information can be monitored effectively by Hon'ble Chief Minister at a glance.
State Government Departments and schemes are integrated in the CM Dashboard. Various key statistics of concerned departments are published in the CM Dashboard, which may provide key insights of Department activities.
Display the graphical overview and representation of the performance of various departments of Government of Manipur
Enable and help in decision-making and implementation of various welfare schemes
Help in completion of various projects within specified time frame
Help in creating a positive impact due to the quality of the scheme implementation.
CM Dashboards is designed and developed to address wide range of objectives & monitoring the strategy of Government of Manipur which can check on department's activities in order to achieve service-level targets.
CHARACTERISTICS OF

MANIPUR CM DASHBOARD
All the visualizations pertaining to all departments fit in a single screen.
CM Tweets and News regarding latest events is showcased.
It displays the department's key performance indicators that can be monitored.
Indicators such as filtering and drill-down can be used in dashboard; department's key performance indicators actions which also include lag & lead performances district wise etc.
The CM Dashboard can be accessed by the Departmental HODs/Officials to monitor effectively & take necessary actions if needed.
The data gets automatically updated without any assistance from the user. The frequency of the data updating will vary with the departments.