The Government of Manipur has launched the 'Startup Manipur' initiative to promote sustainable economic growth and generate large scale employment opportunities in the state of Manipur. Under Manipur Startup Policy 2018, various incubation centres were set up by the state government to promote the growth of at least 1,000 innovates technology-based startups throughout the state.
The operational period of the Manipur start-up scheme is for five years. The scheme commences from 1st January 2018 and ceases on 31st December 2021.
Objectives of Startup Manipur Scheme
To strengthen the start-up culture in the State by fostering greater social acceptance and recognition of promising start-ups, through strategic investment, policy interventions and such other programmes.
Encourage and inspire the youth of Manipur to actively consider entrepreneurship as a career choice by including appropriate learning modules, developing relevant entrepreneurship development programs in vocational institutions, and supporting outreach programs, interactions with entrepreneurs, e-cells and entrepreneurship development centres across educational institutions in the State.
To support and strengthen existing business incubators & accelerators in the State.
To encourage setting up new business incubators in the State in collaboration with private sector.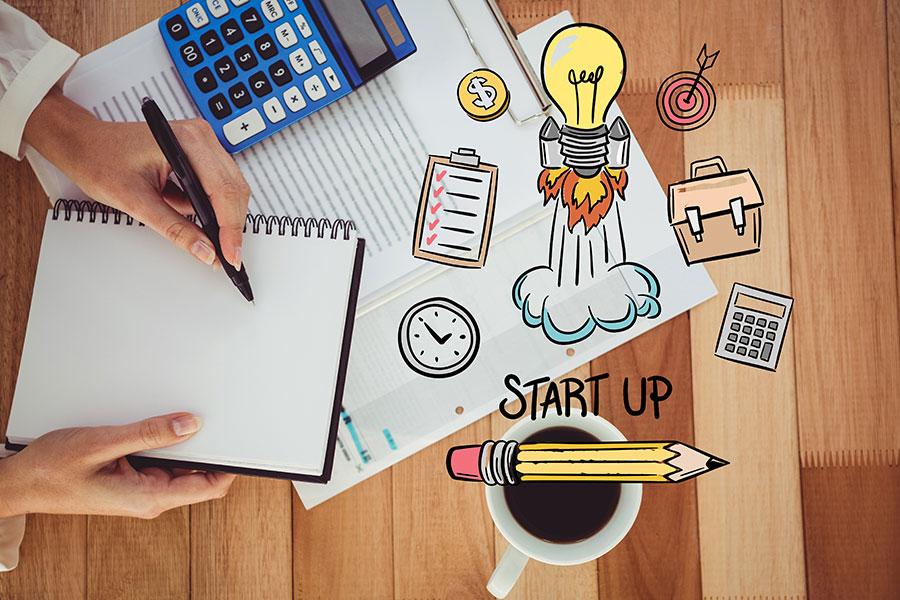 To continuously provide enabling mechanisms to start-ups, through training and skill development, capacity building, networking, access to knowledge & support services, etc.
To implement a supportive regulatory framework that enables hassle-free and time bound statutory clearances for all start-ups.
To provide appropriate infrastructural support required to enable start-ups to set up and grow rapidly.
To create a platform for accessing multiple avenues that provide financial support to start-ups in Manipur, like grants, bank loans, fiscal incentives, etc.
To create enabling environment and supporting eco-system that facilitates 1000 start-ups in next five years.
All enterprise depends upon the social, political and economic conditions of the state. Keeping this in view, an enabling environment has to be created that helps entrepreneurs to expand their business activities. Also, this helps in facilitating new partnerships with professional and vocational institutions of state to reach out with improved accessibility for new startups.
76
Total Disbursed Amount(Cr)
Below data is for (2017-2021)
| wdt_id | Year | As on Date | Category | Round | No of Applicants | No of Start Up selected | No of Start Up benefited | Total Project cost in Lakhs | Subsidy per Beneficiary | Total Sub Amt Disbursed lakhs |
| --- | --- | --- | --- | --- | --- | --- | --- | --- | --- | --- |
| 1 | 2017-18 | 08/02/2022 | Revenue | 1 | 211 | 44 | 30 | 1,438.14 | 30 | 431.44 |
| 2 | 2018-19 | 08/02/2022 | Revenue | 2 | 275 | 42 | 23 | 1,196.47 | 30 | 368.97 |
| 3 | 2017-18 | 08/02/2022 | ESS | 1 | 0 | 108 | 102 | 304.00 | Rs 3 lakh | 304.00 |
| 4 | 2018-19 | 08/02/2022 | ESS | 2 | 0 | 177 | 122 | 366.00 | Rs 1 lakh | 122.00 |
| 5 | 2017-18 | 08/02/2022 | Idea | 1 | 517 | 200 | 183 | 376.50 | Rs 3 lakh | 376.50 |
| 6 | 2018-19 | 08/02/2022 | Idea | 2 | 3,691 | 579 | 467 | 1,020.00 | Rs 3 lakh | 1,020.00 |
| 7 | 2019-20 | 08/02/2022 | StandUp | 3 | 988 | 171 | 46 | 3,540.43 | 30 | 1,043.43 |
| 8 | 2020-21 | 08/02/2022 | Idea Covid Support | 4 | 11,608 | 4,831 | 4,789 | 1,436.70 | Upto Rs 1 lakh | 1,436.70 |
| 9 | 2020-21 | 08/02/2022 | Stand Up | 4 | 181 | 55 | 1 | 408.00 | 30 | 184.58 |
| 10 | 2020-21 | 08/02/2022 | Revenue | 4 | 350 | 93 | 9 | 526.25 | 30 | 168.17 |
| 11 | 2021-22 | 03/03/2023 | Revenue | 4 | 498 | 192 | 25 | 1,193.97 | upto 30.00 | 777.92 |
| 12 | 2021-22 | 03/03/2023 | StandUp | 4 | 301 | 154 | 11 | 405.64 | upto 30.00 | 120.59 |
| 13 | 2021-22 | 03/03/2023 | Idea Covid Support | 4 | 16,594 | 4,781 | 3,984 | 1,434.30 | 0.3 | 1,195.20 |
| 14 | 2021-22 | 03/03/2023 | Idea | 4 | 16,594 | 50 | 29 | 150.00 | 3 | 52.50 |
| | Year | As on Date | Category | Round | No of Applicants | No of Start Up selected | No of Start Up benefited | Total Project cost in Lakhs | Subsidy per Beneficiary | Total Sub Amt Disbursed lakhs |